Thanks for attending the EMF HAZARDS SUMMIT. Please enjoy this exclusive FREE gift as our way of saying 'thank you' for attending.
Claim Your FREE Copy of The Bestselling Radical Metabolism Quick-Start Guide!
by: Ann Louise Gittleman, PhD, CNS
Award-winning nutritionist and New York Times bestselling author
Shed up to 12 pounds in the next 2 weeks WITHOUT hunger, cravings, or complicated meal plans thanks to this new step-by-step, Radical Metabolism QuickStart Guide from expert nutritionist, Ann Louise Gittleman.
You'll also receive my award-winning newsletter delivered to your inbox. Don't like it? No problem. You can unsubscribe at any time in a click.
Inside the QuickStart Guide You'll Discover:
Speed Weight Loss, Balance Hormones & Boost Energy with your Radical Metabolism QuickStart Guide.
30 delicious, easy-to-make recipes
a simple, fat-burning, custom meal plan
insider tips & tricks for faster results
supplements that supercharge your success
Plus a ton more insider information based on my in-depth, personal research!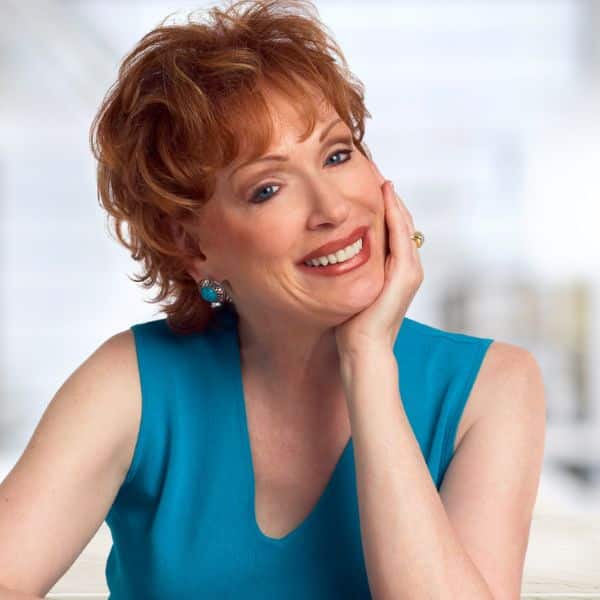 Meet the Author, Ann Louise Gittleman, PhD, CNS
Continually breaking new ground in traditional and holistic health, Ann Louise Gittleman is a top nutritionist who was years before Paleo, Paleo Plus, and Keto. She is internationally recognized as a pioneer in dietary, environmental, and women's health issues. She is an award-winning New York Times bestselling author of over 35 books on health and nutrition including diet, detox, women's health, men's health, perimenopause, menopause, beauty and the environment.
As one of the world's foremost experts in functional and integrative medicine, Ann Louise holds an M.S. in Nutrition Education from Columbia University, has the title of Certified Nutrition.
Specialist (C.N.S.) from the American College of Nutrition and a Ph.D. in Holistic Nutrition. She has also served as the Chief Nutritionist of Pediatric Clinic at Bellevue Hospital and is the former Director of Nutrition at the Pritikin Longevity Center in Santa Monica, CA. She has won numerous awards, including The American Medical Writers Association Award for Excellence.
"Before there was low-carb, paleo, keto and all the other diet fads out there, there was the wisdom of Ann Louise Gittleman, truly "The First Lady of Nutrition." Her 40 years of writing, speaking, lobbying, all on behalf of educating the nation on nutrition, makes Ann Louise Gittleman a genuine national health resource."
William Davis, M.D.
#1 New York Times bestselling author of Wheat Belly
As Seen In First for Women
Download Your QuickStart Guide Now!
If you'd like to shed up to 12 pesky pounds in the next 2 weeks… all while feasting on some of the most delicious foods you've ever tasted… then you'll LOVE this guide.
Medical Disclaimer: This content is for informational and educational purposes only. It is not intended to provide medical advice or to take the place of such advice or treatment from a personal physician. All readers/viewers of this content are advised to consult their doctors or qualified health professionals regarding specific health questions. Neither Ann Louise Gittleman nor the publisher of this content takes responsibility for possible health consequences of any person or persons reading or following the information in this educational content. All viewers of this content, especially those taking prescription or over-the-counter medications, should consult their physicians before beginning any nutrition, supplement or lifestyle program.
Copyright © 2023 The First Lady of Nutrition, Inc.